Announcements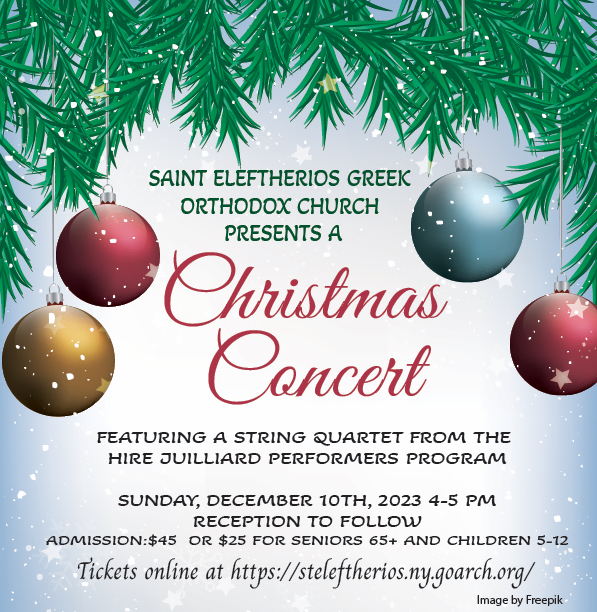 You will be prompted to choose one ticket type at a time. After you select the first ticket you can select "Continue Shopping" to add more tickets of a different type. For the same ticket type you can just increase the amount in the cart form. Once your order is complete you may "Check Out".
Please bring a printed copy of your PayPal receipt on the night of the concert.
Thank you for supporting our church! We look forward to seeing you at the event!
For live broadcasts you can go here:
https://www.goarch.org/live-broadcasts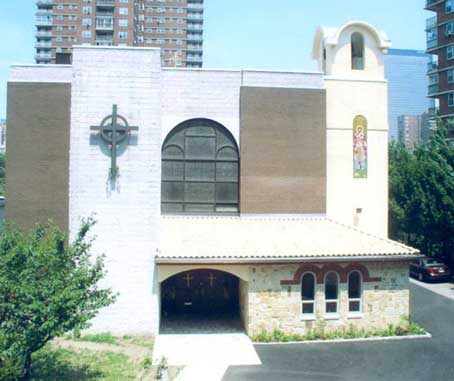 Welcome to Our Parish
First, we wish to invite you and your Family to our Worship Services. We hope you will come and feel at home as we worship together. If you are searching for a church home, we'd like you to know that there's a special place just for you here at the Church of Saint Eleftherios.
Read more »
Keep giving
Stewardship. Donations. Candles. Prayers.
During this unprecedented historical moment full of countless unknowns, we want to encourage all of us to continue giving to our beloved church.
Please feel free to leave a message with your donation or Include names for special prayers.
Our community needs you more than ever.
God bless you and stay safe!
Online Chapel