Announcements
New Directions for Church Services & Holy Communion
Masks must be worn at all times by the faithful except for the singular moment when they receive Holy Communion. Those with valid medical exceptions, special needs and children under 2 do not need to wear masks. If one of the faithful arrives without a mask, the parish will provide them with one to allow them to enter the church. Hands must be sanitized upon entry.
General Information
MUST stay home:
Those with any signs or symptoms of any acute illness (COVID or not);
Those who have come into contact with COVID-positive persons within the last 2 weeks;
Those who are at high risk for severe illness from COVID-19 (65 years or older, live in a long-term facility, underlying medical conditions, have family members with underlying conditions, such as asthma, heart conditions, immunocompromised, diabetes, obesity, kidney disease, or liver disease).
St. Eleftherios Church is commemorating the bicentennial of the Greek Revolution through our kids' engagement.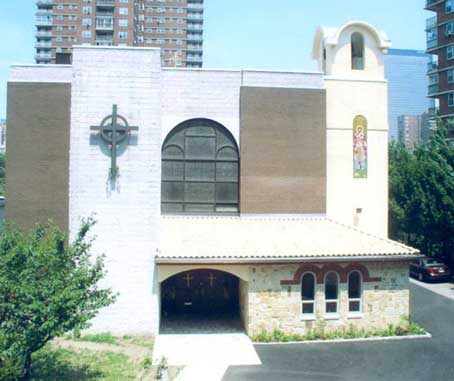 Welcome to Our Parish
First, we wish to invite you and your Family to our Worship Services. We hope you will come and feel at home as we worship together. If you are searching for a church home, we'd like you to know that there's a special place just for you here at the Church of Saint Eleftherios.
Read more »
Keep giving
Stewardship. Donations. Candles. Prayers.
During this unprecedented historical moment full of countless unknowns, we want to encourage all of us to continue giving to our beloved church.
Please feel free to leave a message with your donation or Include names for special prayers.
Our community needs you more than ever.
God bless you and stay safe!
Online Chapel