Keep giving to St. Eleftherios Church.
Stewardship. Donations. Candles. Prayers.
During this unprecedented historical moment full of countless unknowns, we want to encourage all of us to continue giving to our beloved church.
Please feel free to leave a message with your donation or Include names for special prayers.
Our community needs you more than ever.
God bless you and stay safe!

The recent outbreak of COVID-19 (Coronavirus) and its spread all over New York City and beyond compels us to take some difficult measures for the safety of our parishioners.
Also, at the direction of the Greek Orthodox Archdiocese of America and considering the recommendations of Federal, State, and City officials and agencies, including the CDC, we invite all of our parishioners to pray from their home at the time of Church services and/or participate in these services through Internet broadcasts and multimedia.
One way this can be accomplished through subscribing to the YouTube channel of the Archdiocesan Cathedral of the Holy Trinity.
https://www.youtube.com/channel/UC_k7dECkXvI6bmCs7GIXrkw
For live broadcasts you can go here:
https://www.goarch.org/live-broadcasts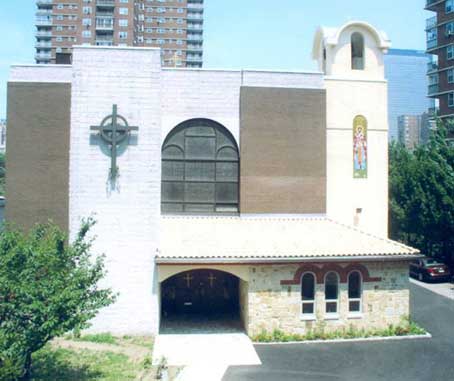 Welcome to Our Parish
First, we wish to invite you and your Family to our Worship Services. We hope you will come and feel at home as we worship together. If you are searching for a church home, we'd like you to know that there's a special place just for you here at the Church of Saint Eleftherios. Read more »
Worship Schedule:
Orthros/Matins:
Sunday: 9:15 a.m.
Divine Liturgy:
Sunday: 10:30 a.m.